Finding the right chest of drawers that's chic and timeless—and one that won't break the bank—can be a challenge. To help your quest for the perfect chest of drawers, we scoured the best solid wood furniture online in India for some affordable options that fit the bill.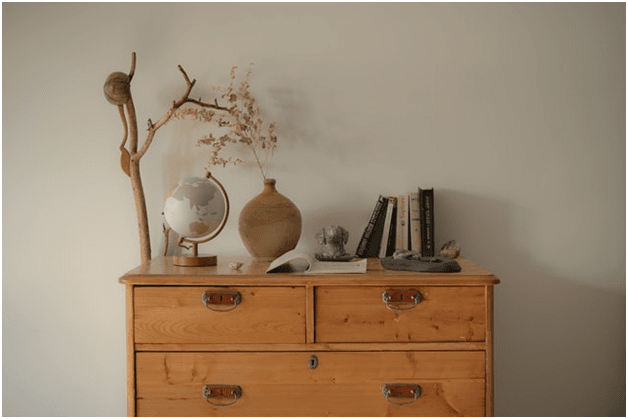 Ready to give your bedroom a serious upgrade? We handpicked the best accent pieces out from Furniture Adda.
Marke 4-Drawer Chest of Drawers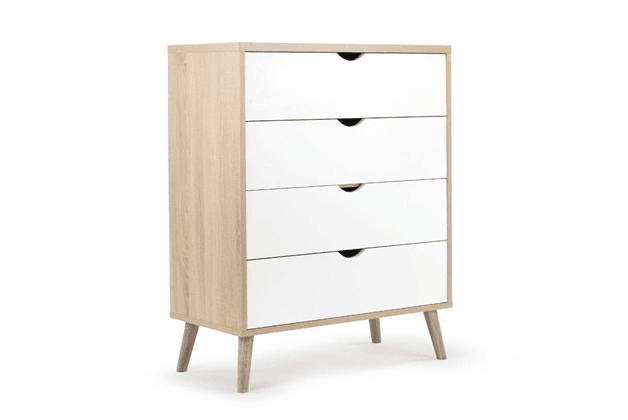 If clean mid-century modern lines are what you're after, turn your attention to Marke 4-Drawer Chest of Drawers. The spacious, four-drawer chest marries contemporary and retro aesthetics with crisp white drawers and four splayed legs.
Buy Marke 4-Drawer Chest of Drawers, ₹24,300/-
Power Chest of Drawers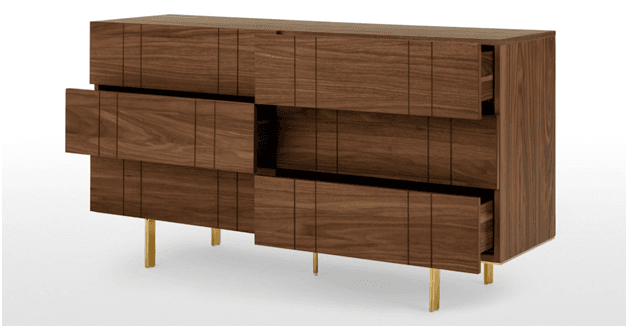 If you've got ample room in your home and budget isn't a concern, take a look at Power Chest of Drawers from Furniture Adda. The modern, handcrafted piece is available in a handful of woods and finishes from walnut and maple to sage and saffron. If you have trouble purging old clothes or you just have an affinity for online clothes shopping, we think you'll find this6-drawer option particularly appealing.
Buy Power Chest of Drawers, ₹40,600/-
Wildlife Chest of Drawers in Natural Wood Finish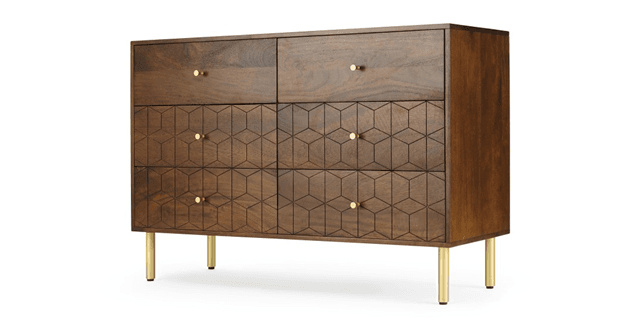 If you're looking for a dresser that has much storage as it does style, look no further than the Wildlife Chest of Drawers featuring a beautiful honeycomb design. Complete with six deep drawers, the style has enough space to store jeans and chunky sweaters with ease.
Once you see the dresser's stunning pattern, however, you may want to rethink hiding it in your bedroom. Whether you choose the oak or walnut finish, the wood dresser can double as a credenza or stylish television stand in your home. Buy wooden chest of drawers online in India from www.furnitureadda.com.
Buy Wildlife Chest of Drawers in Natural Wood Finish, ₹33,100/-
Pro 3-Drawer Chest of Drawers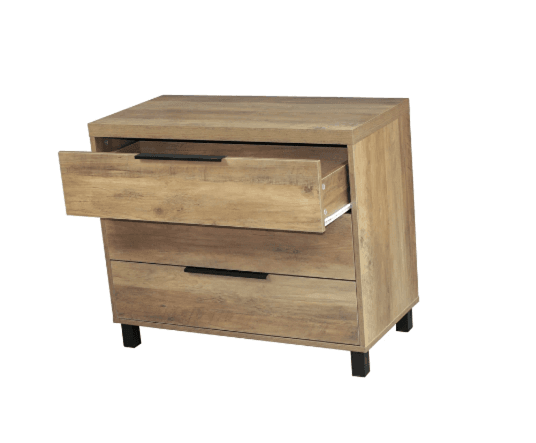 Despite a small price tag, this mid-century dresser will stand the test of time. The sturdy chest is made from manufactured wood and finished with a deep walnut stain that complements just about any décor.
Buy Pro 3-Drawer Chest of Drawers, ₹22,999/-
Plasma Raw Chest of Drawers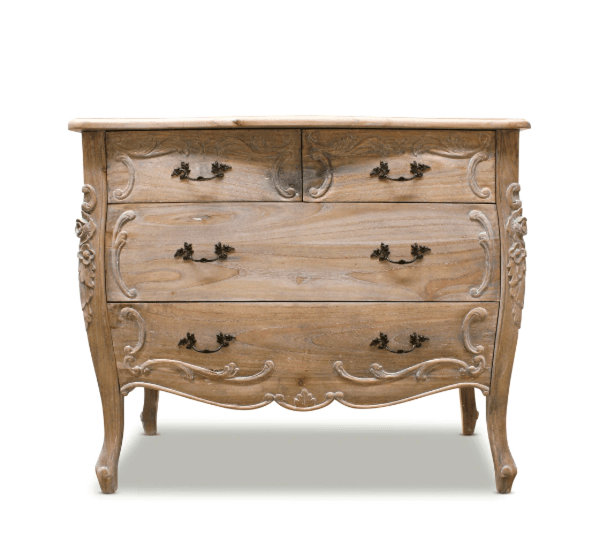 If your home leans into a modern farmhouse aesthetic (think exposed wooden beams and lots of natural materials), this barn door-inspired dresser will fit in beautifully. The four-drawer unit has ample space for all your garments and oil-rubbed bronze pulls tie the rustic look together.
Buy Plasma Raw Chest of Drawers, ₹32,500/-